Great Stone - Prince Alla & Seanie T [POWA002]
POWA CUTS turns up the heat with Release 002. This time the label has foundation roots reggae-singer Prince Alla from Jamaica and UK- Veteran- Rapper Seanie T on board.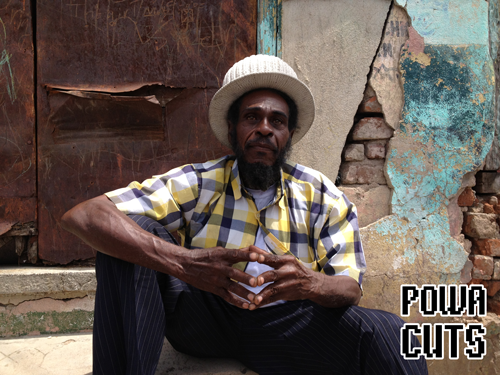 .. the great stone
PRINCE ALLA is a true child of the ghetto. Born 1950 in Denham Town/ Kingston, he started his recoding work in 1970 with Icon-Producer Joe Gibbs. During these years he became involved with the Rastafarian movement and lived in Bull Bay near Kingston at Prince Emanuell Edwards Rasta-Camp! It took him until the late 70s to break-thru in the music. Prince Alla started to record for the Label Freedom Sounds from Greenwich/Kingston and had outstanding Singles like Bucket Bottom, Sun is Shining and Great Stone. He still resides near Greenwich in the heart of Kingston today and his musical journey continues!
SEANIE T is a true veteran of the UK music scene with a jaw dropping discography featuring some of the most important releases in the history of UK Hip-Hop. Consistently tearing up tracks with collaborators such as Roots Manuva, Blak Twang, Rodney P and Estelle, his inimitable vocal style of Hip-Hop Dancehall fusion has won him critical acclaim amongst fans and peers alike. Meeting with Lenny Roots in 2011 for the first time they instantly teamed up for a re-interpretation of this long time reggae classic! Featured on the B-Site is none other then Australias leading reggae producer Jake Savona who has recently toured Down Under with reggae icons like Luciano, The Congos & Horace Andy, to just mention a few!
by Max Powa